At a Glance
We are committed to providing innovative and efficacious products for the self-care market for people who want to lead a healthier life.
What we do
Venture Life develops, manufactures and distributes products for the self-care market. These are non-drug products that consumers buy without prescription to help lead a healthier life.
There is a growing demand for self-care products due to an ageing population. People are living longer and taking more interest and responsibility for their health, with an increased focus on preventative wellness. This approach of increased personal responsibility can deliver improved health and well-being in the short, medium and long term for individuals.
Business model
Based on a vertically integrated approach, we either acquire or develop in-house self-care products, that are manufactured in our factory; these are then distributed either directly to retail outlets or through global distribution partnerships.
Our strategy
We want to become a leading global self-care branded products business. With our own expertise in development, manufacturing and international distribution, growth will come from the following:
Our products
Venture Life has its own portfolio of self-care products, which are sold without prescription through pharmacies and other retailers. They address a wide range of healthcare issues from oral healthcare, women's intimate health, neurology, cardiovascular and dermatology.
Many of our products have intellectual property including trademarks, patents clinical evidence proving efficacy as well as formulation and manufacturing expertise. Being a non-drug company means faster regulatory routes to market and lower regulatory costs.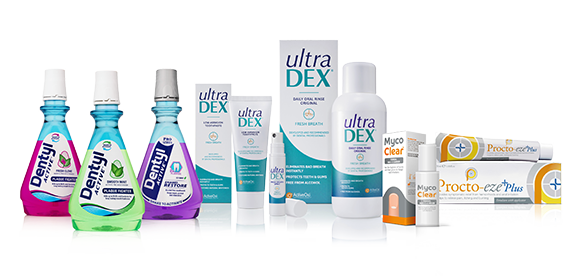 Distribution
UK
Within the UK, the acquisition of the UltraDEX and more recently the Dentyl brand has given us direct access to the UK retail market including key retailers such as Boots, Tesco and Amazon. In the UK this direct route earns us higher revenues per unit, and we invest this extra money in UK consumer marketing to support the products.
International
Our international business follows a B2B model. We partner our own brands with reputable pharmaceutical or healthcare partners around the world, focusing on key markets.
Our partners have local market expertise and the partner covers all in-market costs, so we have no exposure to funding, sales and marketing costs.
Key partners
UK





International




Registered office and VAT number
Registered office: Venture House, 2 Arlington Square, Bracknell, Berkshire, RG12 1WA
Registered VAT number: 05651130